We were lucky enough to spend some time with Barbara Murray, the author of our phonetic series Sounds in Focus, recently. Barbara is a passionate author with a history of teaching, and she has channeled this experience, passion and energy into the Sounds in Focus book series.
So, why is the Sounds in Focus approach so important? Barbara taught in primary schools for more than 20 years. During this time, she noticed a gap in the teaching of phonics, particularly after the third and fourth years of primary school. She knew that phonics was needed to learn the English language, to develop the skills of encoding words to write and decoding words to read. These skills are lifelong, and Barbara, with her business partner Terri Watson, found that this was the key to unlocking the code to literacy.
The Phonemic Alphabet Code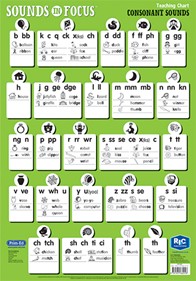 Barbara saw that if she segmented words using the 43 sounds of English, she could preset the code to learners in a phonetic manner. Barbara knew she needed to make this process visually appealing in order for her students to remain engaged and for teachers to present the method easily. So, she created charts and flash cards using the phonemic alphabet code. These are still widely used and appreciated in classrooms today.
This systematic phonemic structure lives on, and has evolved to include fun, engaging workbooks and games that are a far cry from the original hand-drawn charts Barbara envisioned. Her engaging books are now being sold internationally, from Australia and New Zealand to the United Kingdom, highlighting the success of the program.
Sounds in Focus is a collection of workbooks, teacher guides, room charts and games, to be used throughout the primary years. Written by Barbara and Terri, this program is a sound-to-letter system, following the natural progression of language development.
The Sounds in Focus Approach
So, how is Sounds in Focus different from your usual phonemic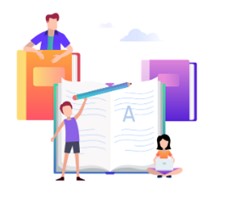 program? Well, traditional phonics uses a letter-to-sound approach, and each letter of the alphabet is named and assigned its own sounds. This tends to create confusion for learners; for example, traditionally, the student is taught that the letter 'A' represents the 'a is for apple' sound. Consider the following sentence: a tall lady was carefully eating pizza. The letter 'A' appears seven times and does not represent the 'a is for apple' sound once.
Conversely, Sounds in Focus uses the 43 sounds of the English language to encourage students to practise listening for these sounds and identifying them in simple two- and three-sound words. This is called a synthetic phonic literacy program, and this way of teaching the encoding and decoding of words continues to be recognised by leading educational institutions as the current most effective literacy skills teaching approach for primary students.
We thoroughly enjoyed speaking with Barbara, and learning more about the history of Sounds in Focus and the clever mind behind it. Watch out for our next blog on the Sounds in Focus book series, which will explain the benefits of this approach to literacy in depth.
In the meantime, you can download a sample of Barbara's Sounds in Focus series.
Or, if you're ready to level up your students' literacy skills, shop the Sounds in Focus series now!